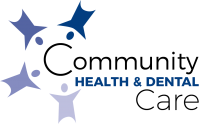 Pottstown

,

Pennsylvania

19465
Job Description
Provide clinical behavioral health services in a manner that upholds the health center's mission and quality standards, and results in improved patient health outcomes and satisfaction, as well as strong operational and fiscal capacity of the health center.
Position Responsibilities:
Consult with PCP's to enhance understanding of the patient, provide decision support for treatment planning and assist in the implantation and monitoring of bio-psychosocial treatment plans.
Individual, couple, and/or family consultation with patients, including:
Functional and strength-based assessment and diagnosis
Psycho-education for patients and their support systems
Medication adherence counseling and disease self -management counseling
Motivational Interviewing/Problem solving cognitive intervention
Self -Care Plan development and skills training
Substance use/abuse evaluation and harm reduction strategies
Charting as required including assessments, progress notes and billing
Organizational Responsibilities:
Adheres to the organizations mission, vision and values.
Adheres to the organization's policies and procedures including but not limited to standard code of conduct, confidentiality, and compliance.
Adheres to the organization's policies regarding time and attendance.
Complies with accepted dress code and maintains a professional image.
Demonstrates reliability and trustworthiness.
Manages time and other resources to meet established goals within the agreed upon time frames.
Demonstrates flexibility in the acceptance and completion of work assignments.
Participates in the department's performance improvement activities.
Maintains patient/employee confidentiality in the management of information.
Observes the Health Care System's compliance policies.
Education:
Minimum: Master's degree in social work or related field.
Experience:
Minimum: 2 years' experience as a therapist
Current license to practice in PA as a Licensed Clinical Social Worker
Competency in providing cognitive and behavioral interventions to patients with behavioral health/substance abuse issues in a primary care setting
Compliance Provision:
This position requires compliance with Health Center's written standards, including its Standards of Conduct and policies and procedures ("Written Standards"). Such compliance will be an element considered as part of the employee's regular performance evaluation.
Failure to comply with Health Center's Written Standards, which may include the failure to report any conduct or event that potentially violates legal or compliance requirements or Health Center's Written Standards, will be met by the enforcement of disciplinary action, up to and including possible termination, in accordance with Health Center's Compliance Program Policy and Procedure: Addressing Instances of Non-Compliance Through Appropriate Disciplinary Actions.
Americans with Disabilities Act Statement:
External and internal applicants, as well as position incumbents who become disabled, must be able to perform the essential job specific functions (listed within each job specific responsibility) either unaided or with the assistance of a reasonable accommodation to be determined by the organization on a case-by-case basis.
Preferred Years Of Experience:
2
Year(s)
Employment/Position Type:
Full Time
Computer Skills Required:
Yes
Travel:
No Travel
Authorization:
US
Company Email:
dhammacher@ch-dc.org
Email your Resume
{{emailJobCtrl.sendResumeMessage}}
Submit